USWE Hydration Backpacks Conquer Cape Epic
A hands-free trend is brewing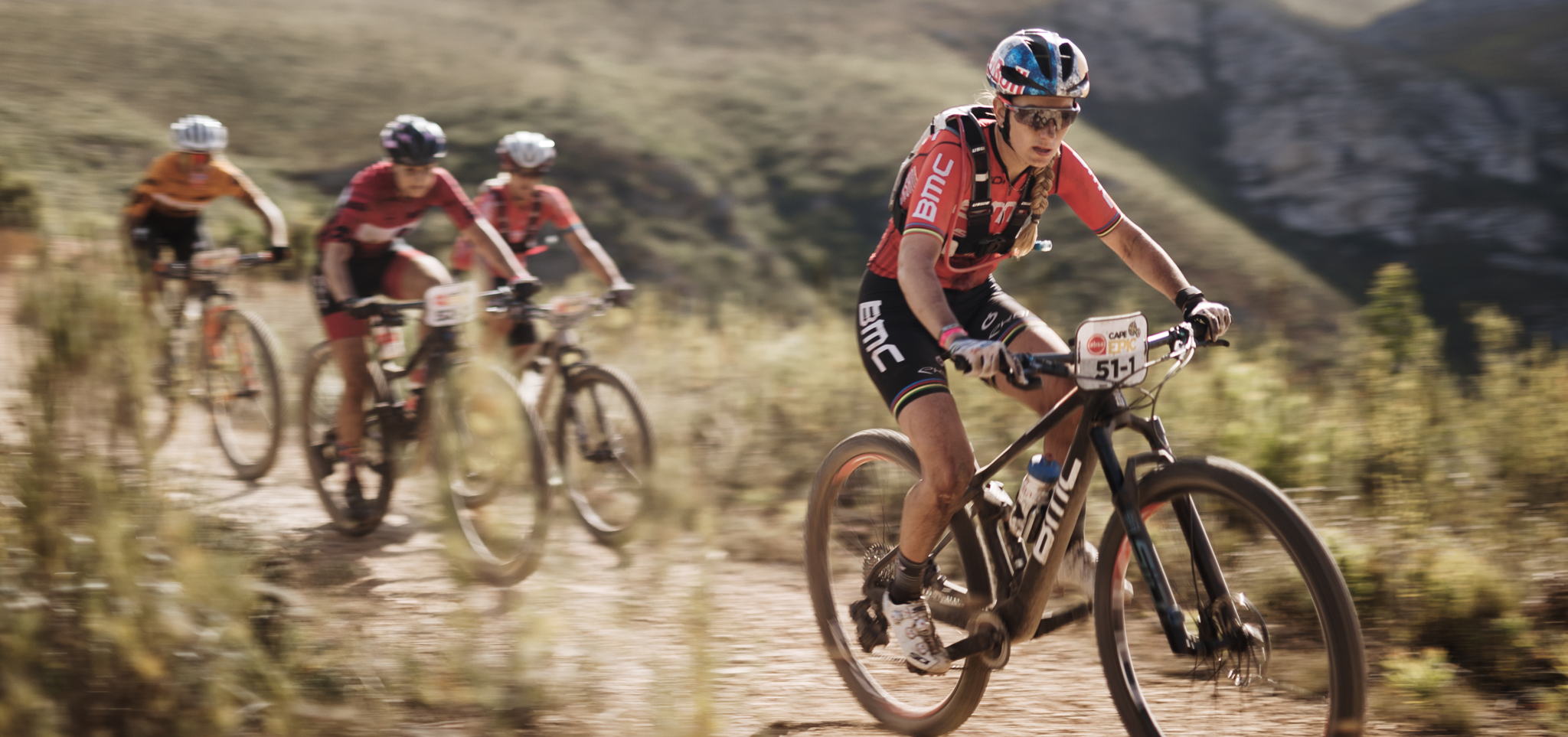 While even recent editions of Cape Epic saw only a handful of athletes using a hydration backpack, in 2022 the pro field was stacked with teams taking advantage of hands-free access to water.
The 18th edition of the Absa Cape Epic, undoubtedly the toughest mountain bike stage race in the world, is in the books. First and foremost, congratulations to the USWE athletes that took part, particularly Andreas Seewald and Martin Stošek of Canyon Northwave who took second overall, and Pauline Ferrand Prevot and Robyn de Groot from BMC MTB who placed third in the women's category. 
But, interestingly, anyone watching the event would have seen a clear trend emerging: increasing numbers of professional riders were seen relying on a hydration backpack to help them cope with the challenging South African conditions.
Manuel Fumic and Hendrik Avancini were the first athletes to wear USWE hydration packs in the pro field back in 2018. Having enough water (and food) has always been necessary for stage races, but these days it's noticeable that, each year more riders are getting tuned into being able to carry drink and fuel more efficiently.
In 2022, 16 USWE-supported athletes competed, plus there were plenty of other competitors who also opted to take their hydration hands-free. Not only do the 2-3L water bladders allow riders to drink water easily during the long hours in the saddle, the No Dancing Monkey technology offers a perfect, bounce-free fit, too. 
The most popular pro model at the race was the USWE Outlander Pro, with its superlight high-ventilated harness system. Other very popular hydration packs among riders are the Outlander 2 and the MTB Hydro 3. 
Check out the video story of the Cape Epic journey (please feel free to publish):
Rights-free images of Cape Epic riders can be downloaded here: