IAA Cycling & Micromobility NEWS: New Packages & More Exhibitors Announced
IAA MOBILITY (Munich, Germany, September 5-10, 2023) has announced attractive new exhibitor packages for cycling and micromobility brands wanting to participate exclusively in the Open Space area.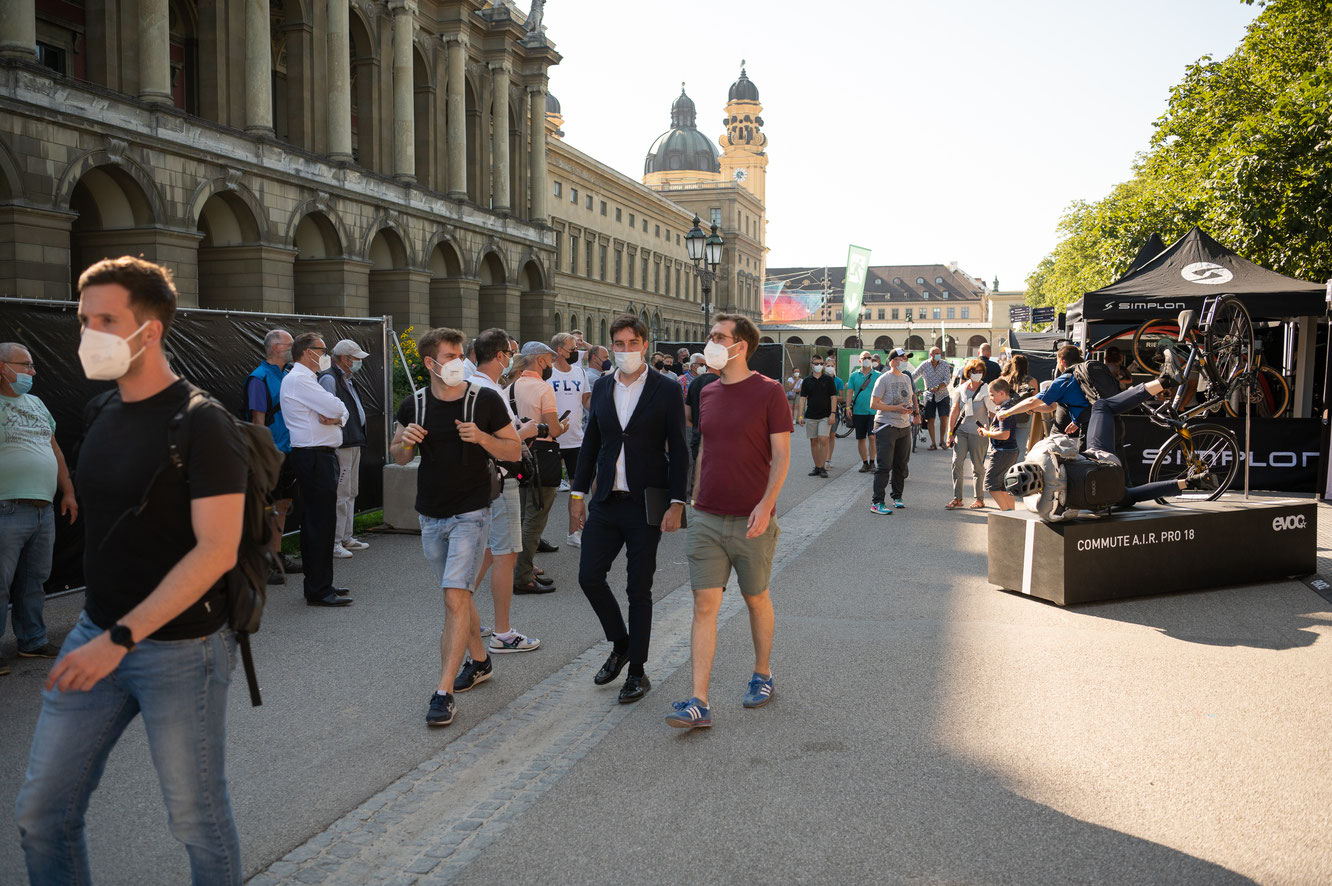 While IAA MOBILITY's B2B activities take place at the "Summit" (located in the Messe München trade fair grounds, September 5-8, 2023), all B2C activities will be concentrated around the "Open Space" concept in the city centre (September 5-10, 2023).
For cycling and micromobility companies, interacting with consumers directly is of great value, and this is precisely why Open Space was created. Open Space can be imagined as a product showroom and test track rolled into one: nestled between art, culture and food, it is the perfect location for experiential presentations directly to the public.
New Exhibition Packages
A variety of new packages tailored exclusively for cycling and micromobility exhibitors have been unveiled, which cater to companies who require a presence solely at IAA MOBILITY's Cycling Activation Areas within the wider Open Space platform. 
These have been created in order to give such brands – no matter the size – even greater incentive to take part in the Cycling Activation Areas, a wide range of cycling entertainment and training. These areas will allow exhibitors to give consumers an immersive, hands-on experience of their brand. 
The Cycling Activation Areas will be located at Hofgarten and Ludwigsstrasse.
Packages start at: 9.900€ net price for 25 m² (including utilities and more, plus a sponsorship of the Cycling Activation Area worth 3000€), and go up to 35.500€ net price for 100 m² (utilities, extras and 9.000€ of sponsorship incl.) 
Depending on the size, these packages give savings of up to 33% when compared to the existing packages that allocate space at both the IAA MOBILITY Summit and the Open Space areas.
Packages can be booked here, and for specific enquiries please contact Stefan Fischer: [email protected].
More Exhibitors Announced
Additionally, yet more cycling and micromobility brands have recently confirmed their participation in IAA MOBILITY. CoolMobility, Mocci, BAYK and Zoem CarGo will all be exhibiting in the Open Space. 
IAA MOBILITY takes place from September 5-8, 2023 plus exclusive press day on September 4, 2023 at the Messe München trade fair, and from September 5-10, 2023 at the city centre Open Space.
Early Bird Visitor tickets are now available here: https://tickets.messe-muenchen.de/MM/IAA23/Shop
Media Contact for cycling and micromobility: