Giro Launches New Fall Apparel
Ride Longer With New Apparel for the Shoulder Season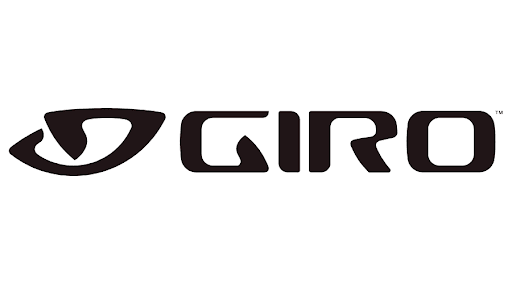 (October 18, 2022 – Scotts Valley, CA) Giro Sport Design, the cycling world's design leader, today announced the launch of their new Fall Apparel line, which expands on their commitment to sustainable apparel for Road, MTB, and gravel through the Renew™ Series. Key additions include Cascade Insulated Jacket ($250.00/€249,95) and vest ($200.00/€209,95) as well as Chrono Elite Long Sleeve $150.00/€149,95. These pieces and others are available immediately from www.giro.com and authorized Giro retailers worldwide. 
As part of the Renew Series Line, these pieces are leading the way to cycling apparel that's better to ride in, and better for the planet. Every style that earns the Renew Series designation contains a minimum of 50% recycled content by mass, helping to reduce landfill waste, clean up our oceans, and reduce burden on natural resources. 
New additions for the Fall/Winter season include the Chrono Elite Long Sleeve, designed to allow the most demanding cyclists to continue their efforts as the temperatures drop. The Cascade Insulated Jacket and Vest is a must-have shoulder season piece, with strategically-placed insulation on the front panel and sleeves to keep riders' cores warm and comfortable. The Polartec® Alpha® Insulation has openings to allow heat to stay in when needed, or escape as things start to heat up. Two other additions include the Roust Wind LS Jersey ($130.00/€139,95) and New Road Long Sleeve jersey ($130.00/€139,95). 
"Our Fall-Winter 2022 collection marks a new level for our apparel program with cycling-specific performance, Renew Series recycled materials, and versatile styling," said Giro Brand Manager Peter Nicholson. "The Cascade Insulated Jacket and Vest are notable standouts, incorporating amazing warm-yet-breathable insulation courtesy of Polartec Alpha. Along with the Cascade Stow Jacket and the Cascade Wind Jersey, they are the first pieces of outerwear from our Renew Series and mark our transition away from PFCs in our DWR treatments. Drop-bar riders aren't left out in the cold, either – the new Chrono Elite LS Jersey and New Road LS Jersey provide the same incredible style and performance of their summer styles, with added coverage extending the riding season. With Giro Apparel, everything you wear can ride better, feel better, and be better for our planet."
Cascade Insulated Jacket ($250.00/€249,95) and Vest ($200.00/€209,95)
Looking to stay warm while ripping the descents, but not overheat when crushing the climbs? With the Cascade Insulated Jacket and Vest, Giro has found the answer: wind-resistant yet breathable outer layers. Strategic use of Polartec Alpha insulation, that retains warmth while allowing excess heat to evaporate. Patterns that minimize binding while maximizing coverage.
Cascade Insulated Key Features
Renew Series™ recycled nylon (main body) and Renew Series™ recycled polyester (mesh) 
Elastic Interface® 
Chrono Elite Chamois 
UPF 50+ main fabric 
Lightweight comfortable bib straps 
Mesh back panel 
Wide leg gripper 
Reflective highlight
Chrono Elite LS - ($150.00/€149,95)
The summer may fade, but the tempo stays hot. The Chrono Elite LS Jersey is the perfect partner for riders who don't ease up on their pace or thirst for exploration just because there's a chill in the air. High-performance details like laser-cut cuffs and strategic use of mesh also combine luxurious comfort with effortless moisture management.
Jersey Key Features
Renew Series™ recycled nylon (main body) and Renew Series™ recycled polyester (mesh) 
Ultra-lightweight UPF 50+ main fabric 
Laser-cut sleeve opening 
Secure zip pocket 
Mesh ventilation back and side panels 
3 Expandable storage pockets 
Full-length front zipper and soft zipper guard
Hem gripper 
Screen Printed logos 
Reflective highlights
Full press kit including high-resolution imagery here.
Media contact:
About Giro: Founded in Santa Cruz, California in 1985, Giro Sport Design is a leader in the design, fit, and engineering of innovative products that complement the body and enhance the rider's experience. From the first lightweight, high-performance helmets for cycling and snowsports, to category-leading apparel, footwear, and accessories, Giro is committed to being the first choice of riders because we understand that riding is the best part of a great life. That's why we do what we do. So as long as riders keep striving for better, we'll keep making the gear that gets them there.