Giro Launches New Aries Spherical Helmet
Ranked #1 by Virginia Tech, Aries is the lightest, coolest, most compact helmet ever with Spherical Technology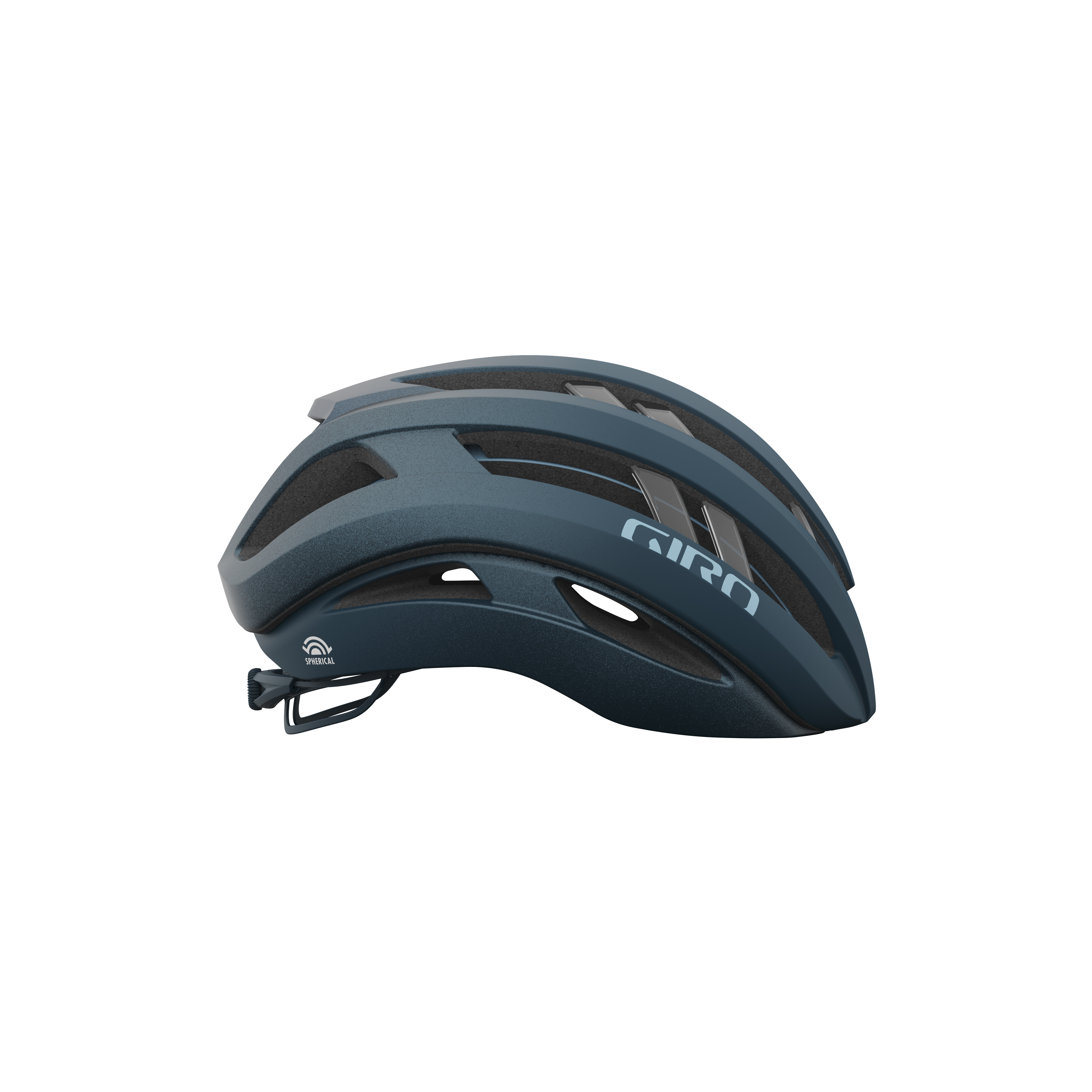 (12 January, 2023 – Scotts Valley, CA) Giro Sport Design, the cycling world's design leader, today announced the launch of the Aries™ Spherical helmet. Even lighter and cooler than the Giro Aether, the previous benchmark in road racing helmets, the Aries™ gives riders ​ the added protection of Spherical Technology powered by Mips® and independent Virginia Tech ranks it #1 of all helmets the university has tested. Aries also debuts Giro's new DryCore™ sweat management system which utilizes an internal silicone bead to redirect moisture away from the rider's brow and eliminate the irritation of sweat dripping into the eyes. The Giro Aries™ Spherical is available immediately from authorized Giro retailers worldwide and www.giro.com for €320 MSRP.
"A new high end road helmet from Giro always is big news, but the Aries Spherical is like nothing before," said Peter Nicholson, Giro Brand Manager. "As cycling helmet gains become incremental, Giro engineers truly make the difference with all the resources at their disposal here in Scotts Valley at our DOME R&D facility. The DOME is unrivaled, from our in-house wind tunnel, to the Therminator -- our one-of-a-kind heat-sensing head form -- to our more than 50 test fixtures. We've been leading helmet science for almost 40 years, and it's all led up to a helmet that virtually disappears when you start riding yet manages to receive the best score Virginia Tech has ever given in their rankings of which helmets best reduce the risk of injury."
The Aries' ​ smaller form and lighter weight (only 265 grams in size medium, CE certification), delivers sensational comfort and cooling power. Spherical Technology™, Giro's ball-and-socket design powered by Mips®, adds protection by redirecting energy away from the brain in certain impacts, and Progressive Layering with dual densities of Nanobead EPS foam adds more comprehensive energy management. 24 Wind Tunnel vents are maximized by the AURA II Reinforcement Arch, while a plush DryCore™ brow pad manages sweat and combines with a network of intricately engineered deep internal channeling to elevate comfort. From the proven reliability and adjustability of the Roc Loc® 5+ Air fit system, to full lower hardbody coverage to enhance durability, to the meticulous production quality, the Aries is the epitome of top-shelf performance and style.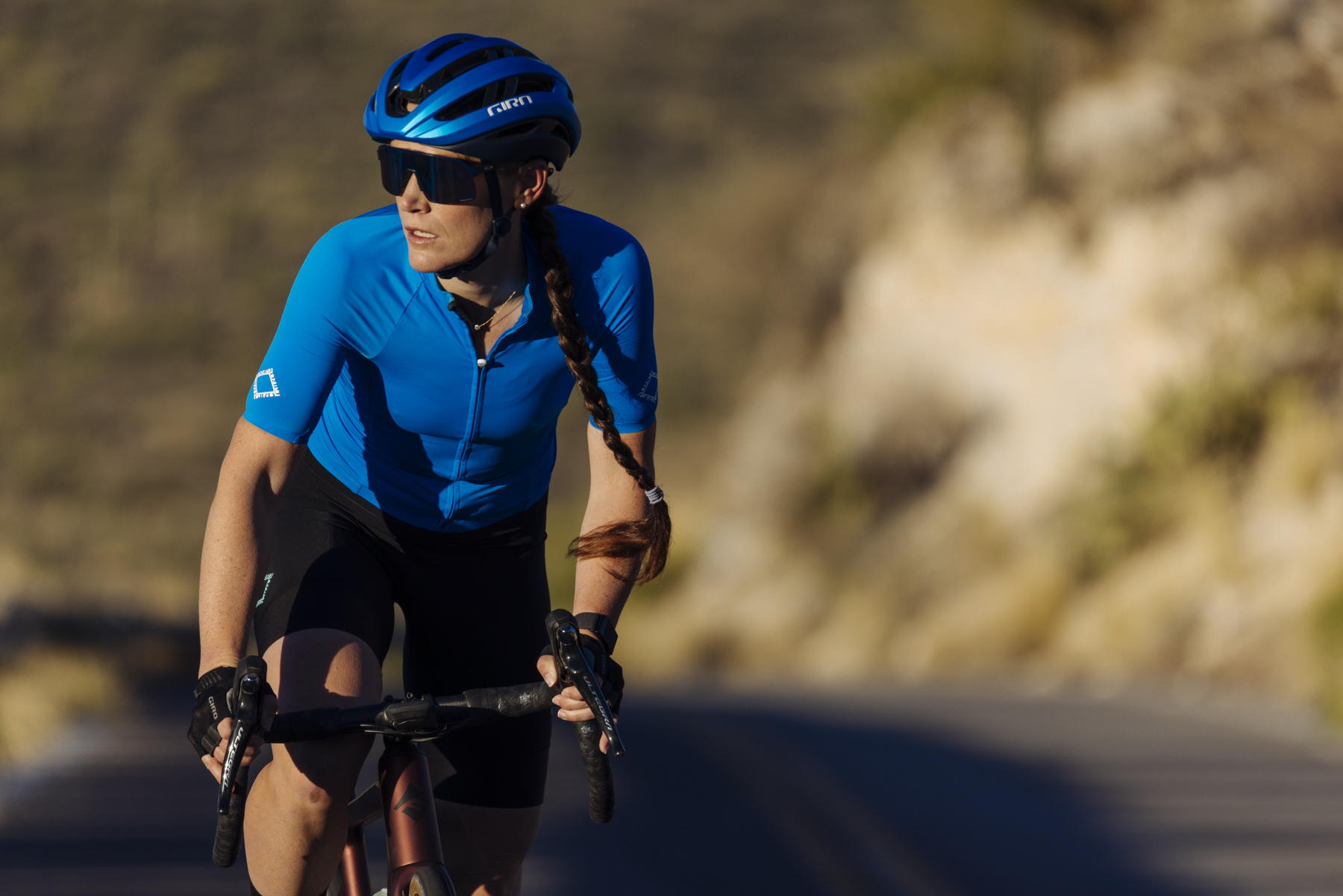 The Aries Spherical is available in five colorways and sizes S, M, and L. 
Key Features include:
Spherical Technology™
Mips® Brain Protection System 
Progressive Layering Nanobead EPS foam
AURA II Reinforcement Arch
24 vents and deep internal channeling 
DryCore™ sweat management
In-mold construction
Full lower hardbody coverage 
Ionic+™ anti-microbial padding
Full press kit including high-resolution imagery here.
Media contact:
About Giro: Founded in Santa Cruz, California in 1985, Giro Sport Design is a leader in the design, fit, and engineering of innovative products that complement the body and enhance the rider's experience. From the first lightweight, high-performance helmets for cycling and snowsports, to category-leading apparel, footwear, and accessories, Giro is committed to being the first choice of riders because we understand that riding is the best part of a great life. That's why we do what we do. So as long as riders keep striving for better, we'll keep making the gear that gets them there.